Atlanta's Number One Comedy Club Enjoy the best
The Punchline is Atlanta's Number One Comedy Club, by any metric. It's longest running and continuously operated comedy club in Atlanta and has the greatest number of customers since opening.
The biggest number of shows per week. The largest comedy club in Atlanta. The greatest number of comedians who have worked a comedy club stage. The biggest number of yearly customers. The biggest list of nationally recognized and industry honored comedians. The greatest number of Comedy Central's Top 100 Comedians of All-Time who have appeared on an Atlanta comedy club stage. Most honored comedy club in Atlanta.
Some of comedy's all-time legends have appeared on our stage – Eddie Murphy, Richard Pryor, Chris Tucker, Jay Leno, Jerry Seinfeld, Tim Allen, Dane Cook, Jackie Mason, Dave Chappelle, Larry The Cable Guy, Ron White, Jeff Foxworthy, and dozens more have stood on our stage and entertained our audiences. It is a history and a tradition that is unmatched by any comedy club in Atlanta. We are the ideal place to have a first date, to entertain an important business client, or laugh with friends . Comedy is The Punchline Comedy Club.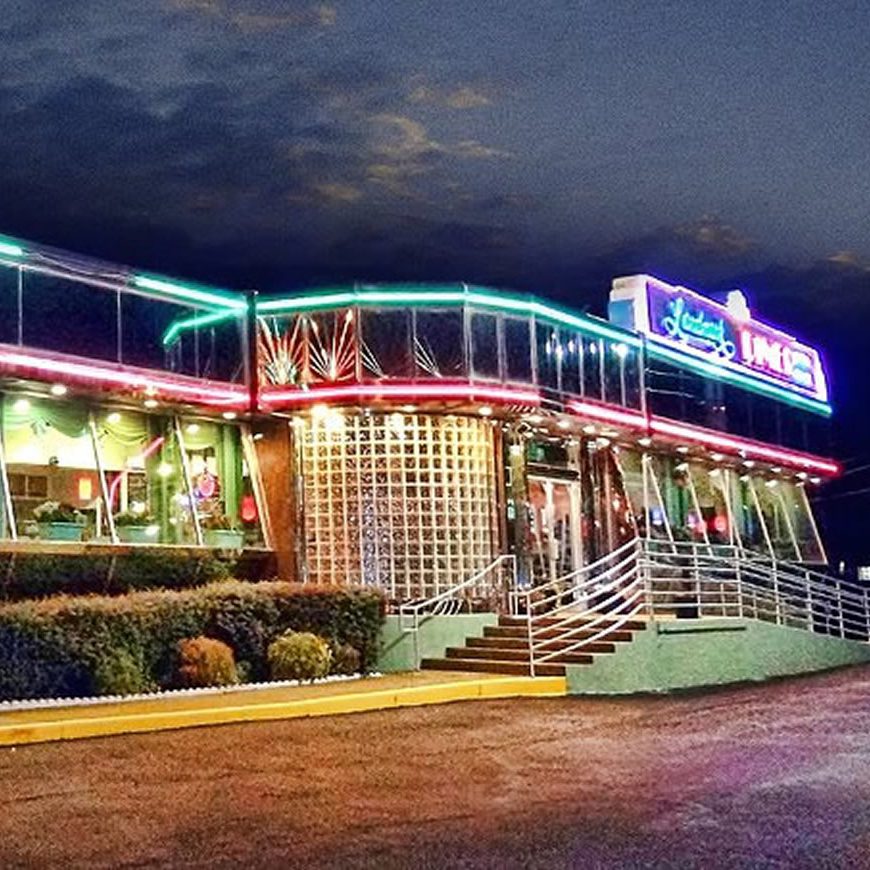 There are a number of people who play a significant role in making the shows go. Among them are Marcey & Raven & Reggie – who basically get it done in each of their respective areas of responsibility. Today Jamie Bendall, Chris DiPetta, and Jim Bendall are the owners of the club.
Jamie Bendall did his first open mic in the fall of 1991 at a place called The Comedy Act Theater. Some of the other amateurs at that show included Don Curry, Bruce Bruce, Tim Murrary, Sommore, and Chocolate. Currently, Jamie is an attorney licensed to practice in New York, Georgia, and Massachusetts with the law firm of Bendall & Mednick (www.reallawyers.net).
His primary practice area is personal injury where he helps get justice for those who have been injury or killed by the negligence of others. Some call it ambulance chasing, but he calls it an honorable way to make a living.
Jamie briefly was an NFL agent, but gave it up when none of his clients stuck on a roster. He hosted a radio show for nearly four years on WGST on in Atlanta called "The Legal Edge" with George Stein the DUI Lawyer. The show was great, it's disappearance from the airwaves is still lamented to this day, but since neither Jamie or George were willing to compromise their intergrity the show was cancelled. That, and the station thought a "Best of Phil Hendrie" would do better in that time slot. George, Jamie, and Arbitron still disagree with that to this day. Jamie also represents on-air talent, making sure their interests are protected and getting them the money their abilities warrant.
Chris DiPetta has been in the comedy game since The Punchline first opened in 1982. In addition to important work on the original expansion of The Punchline franchise, he has opened or consulted on comedy clubs for The Funny Bones, Catch a Rising Star, and Uptown Comedy Corner. He has managed talented performers including Jeff Foxworthy, Steve Harvey, Sheryl Underwood, J. Anthony Brown, Grant Turner, and Earthquake. He currently manages Tim Wilson, Billy Gardell, Stewart Huff, Carl Rimi, and Tommy James. Chris' relationships with many in the business go back more than two decades. It is that body of knowledge and insight which keeps him among the best prognosticators of comedy trends.
Together Jamie and Chris are principals in Matthew Victor Entertainment, which has represented talent like Sony recording artists Laughing Pizza and comedians such as Mike Speenberg and Karl Douglas.
The Punchline has appeared on television a number of times, however, since we don't really go out for auditions any more, we'll confess that our credits are not complete. We've been on the Today Show, Three Day Weekend, Blue Ribbon, Hot Topics, Hot Pockets, Good Day Atlanta, Atlanta & Company, MSNBC, Channel 2 News, 11Alive News, etc., etc. Our comedians have appeared on every television show in the modern era that features comedians.